Form and Function: The Well Balanced Combination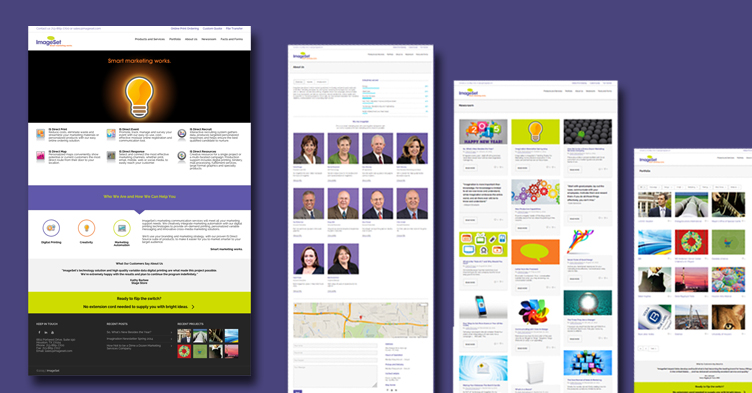 We at ImageSet decided to update our website, we had a great reason to do so: new product information. And we wanted to communicate to our clients in a visually appealing way that also enhanced their user experience. Our goal was to achieve a balance between good design (making it look pretty) and usability (making it easy to use) with an added bonus of quick updating capabilities.
Wanting to take advantage of all the current technology available and since we pride ourselves for being quick to react and quick to respond to our clients, we choose to use a responsive theme for our website. A responsive website is a flexible fluid grid system that adapts your website to mobile devices, desktops, tablets or any other viewing environment. Only through a well-balanced combination of form and function, did we reach our goal of appealing aesthetics and functional usability.
Welcome!
We hope our site gives you a little more insight into who we are and how we can help you. Please be sure to explore our portfolio to see the successes from our IS Direct Source suite of products and services. And come back often to visit our newsroom where we'll keep you informed on marketing automation, digital printing technologies and cross-media marketing solutions.
Our next goal is to make it easier for you to market smarter to your target audience. We believe we can do that, because we believe smart marketing works.