Targeted. Relevant. Timely.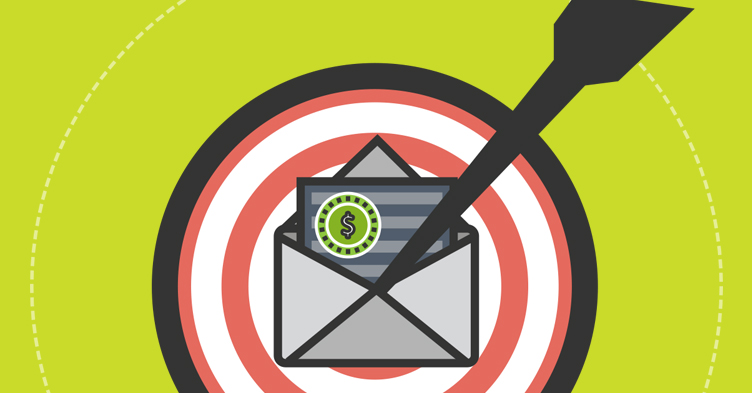 In recent years direct mail has gotten a bad rap.  Anyone who has been around for any period of time has experienced junk mail overload.  Mailboxes filled with offers and sales and catalogs….it was the age of "Spray and Pray." The concept was simple. Print as many as you can and deliver to as many as you can and then sit back and pray they will respond.
Then came email.  And there were many in the marketing community who proclaimed that direct mail was dead and email would be everything that a marketer could ever want. But then email grew to a saturation point beyond our wildest dreams. So many of us with our morning ritual –login, download, delete…delete…delete…
And during this time the channels began to expand. Our caffeine laden, electronics charged, channel distracted minds simply can't focus and marketers are having quite a time capturing our attention. On an average day the average person is exposed to as many as 5,000 advertising messages and brand exposures combined.
So exactly what media can be used to engage with prospective customers?
Remember the old saying "Everything old is new again?" Well there are some interesting facts that just might support that assertion:  In its 2015 Response Rate report, the Direct Marketing Association (DMA) found that response from direct mail is on the rise. Even more surprising to many, the report went on to show that the overall response rate in association with direct mail was 600% higher than that of all digital channels combined.
In addition, it has been noted that the average response rate for direct mail is 36 times more effective than email. On average, direct mail gives businesses a 13 to 1 return on investment (ROI) .
While these compelling statistics do not advocate a total redirection from an existing multi-channel marketing effort, they do provide a reasonable amount of credibility to including direct mail as part of the marketing mix. And by developing a program designed to attract and engage, you increase your chances for a successful campaign. Below are five key components to increase your campaigns potential:
1. Build on your brand. Know your value proposition and that of the competition and ensure that your message is clear and consistent with your brand and your brand promise.
2. Target the right people in the right place at the right time. Gone are the days of haphazard mailings – develop your content so that it resonates with your intended recipient. Mine your data and make your message count.
3. Design to engage. Just as every story has an ending every message should have an offer. Engage and create design through your words and your images. Keep it short – the average human has the attention span of only 8 second – 1 second less than a goldfish!
4. Keep it clean. A current list is a good list. Invest in a quality CRM resource that fits your organization and then implement processes to ensure that it remains up-to-date.
5. Track your results. Don't get excited just because it was a clever campaign, track the responses for effectiveness. If you don't get the lift you want, go back to the first step and make sure that you are truly delivering a strong message with a great offer. If you are, then reconsider your list.  Are you really marketing to the right audience?
So as you look for new ways to promote your organization, consider rolling in direct mail as part of the mix. Focus on targeted, timely and relevant content and design that promotes the brand and delivers a compelling call to action. Wishing you great success in your next campaign effort!